Have you met… Goodnight, Texas?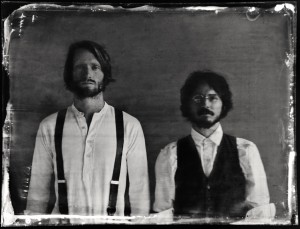 I am fully aware that I am a sucker for real grit-folk-americana-music. So this band really hit the spot. Hailing from both North Carolina and California, the two singer-songwriters Avi Vinocur and Patrick Dyer Wolf created "Goodnight, Texas", a band that makes music the way it was supposed to be like.
The music sounds exactly as I expected after seeing the album cover from their forthcoming debut "A Long Life of Living" which will be released october 2. It is winding, real, filled with mandolins and banjos and simply amazing harmonies.  If you are looking to find something real this fall. This is the album to look for.
Check out their sweet www.hiwearegoodnighttexashowareyou.com and take a listen to the first single of the album…