---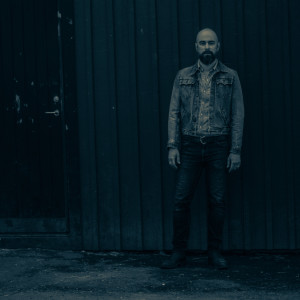 Our favorite Stockholmian, Kanada, aka Johan Hammarbäck is releasing his album "Paradise in Her Arms" today.
With his delicate yet experienced ways around the lyrics, he takes us in to his life, where divorce, love, breaking up and beeing a man are a few of the ingredients. An album, like his last release, that sounds and feels up close, personal and very intimate. Swedish Americana/Singer/Songwriter at its purest.
Listen:

Check out more about Kanada on Facebook
---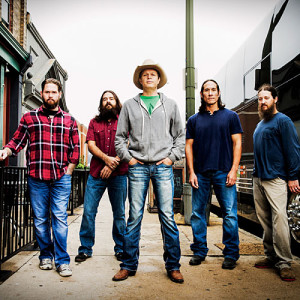 • Check out great Texas country band Jason Boland & the Stragglers. This is red-dirt music! They got the steel guitar in front, the fiddle and mandolin in the back and some great songwriting all around.
Dig the song Dark & Dirty Mile from the 2013-album with the same name, produced by Shooter Jennings. It's for real. And if you by any chance head out to Little Rock, Arkansas this Friday nite, they got a show going on.
---
---
• Check out Americana-man Matt Woods, a southern rocker with the folky country vibe in his back pocket. His strong voice makes strong heartland songs even stronger.
Woods has been a figure in the East Tennessee music scene for the past ten years and has performed in several bands as well as working as a solo artist.
Don't miss his album With Love From Brushy Mountain, released May 13th. The beautiful tune Deadman's Blues is our Tuesday treat, enjoy!
---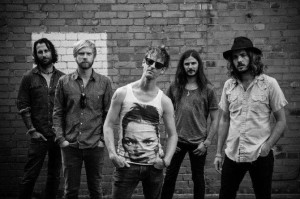 Man, this is groovy as a snake tail in Virginia County. I can´t sit still and – BY GOD – I won´t. It´s boot stompin, hoot humpin, loot lumpin. All of my trouble – and trouble is my only friend.
The Temperance Movement is a wonderful, british americanaband that will rock'n'roll our ages this fall. Hell aint a bad place to be…cheers to Glasgow-born singer Phil Campbell.
Check out this great tune Only Friend, from the debut LP (namned after the band – The Temperance Movement) out this fall. Rock. On.
---
---
---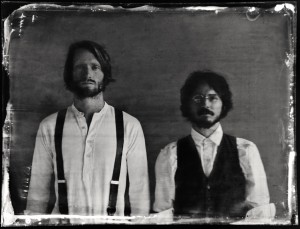 I am fully aware that I am a sucker for real grit-folk-americana-music. So this band really hit the spot. Hailing from both North Carolina and California, the two singer-songwriters Avi Vinocur and Patrick Dyer Wolf created "Goodnight, Texas", a band that makes music the way it was supposed to be like.
The music sounds exactly as I expected after seeing the album cover from their forthcoming debut "A Long Life of Living" which will be released october 2. It is winding, real, filled with mandolins and banjos and simply amazing harmonies.  If you are looking to find something real this fall. This is the album to look for.
Check out their sweet www.hiwearegoodnighttexashowareyou.com and take a listen to the first single of the album…
---
Take one cup of great vocals, one cup of great musicians and a gallon of Americana/Pop/Folk  and mix  it all up. What you get is not your ordinary singer/songwriter music, you get EP's Trailer Park.
The Stockholmian (hailing from Gotland) Eric Palmqwist started the band EP's Trailer Park in 1999 and since then a whole bunch of great swedish musicians has starred in the group, Tobias Fröberg, Magnus Tingsek, Arvid Lind (Popsicle) and Björn Yttling från Peter, Bjorn & John among others.
The third album Scissors and Knives was released in April 2010, and had guests such as Anna-Maria Espinosa, Christian Kjellvander, Frida Öhrn and Kathryn Williams album, Scissors & Knives. Twelve tracks that reveal the passion and talent for great music.
EP's Trailer Park are:
Eric Palmqwist – Vocals, Guitar
Ruben Engzell – Bass, Organ
Roger Olsson – Guitar, Vocals
Torbjörn Söderman – Drums
Take a listen to a track from Scissors and Knives…
---