Joe Fletcher & the Wrong Reasons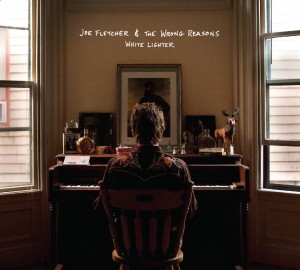 Picture Johnny Cash, Bob Dylan, and Leonard Cohen, somewhere there among those voices and sounds are Joe Fletcher & the Wrong Reasons, this magnificent Rhode Island band. Mr Joseph Fletcher has a voice that convinced me from the first line. And the Western-shirts worn in the videos I've seen, testifies of the authenticity of the band.
Listening to the album White Lighter, I notice how I move from dreary rainy Swedish june-days to a dusty and rural American countryside. The country that gave birth to this genre. The genre that keeps changing, for the better.
Joe Fletcher and the Wrong Reasons are a great part of taking the great Americana and Country music to the next level.
Check it out… and start stomping your feet.