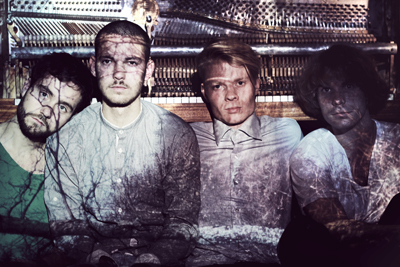 Photo: Søren Rye
Treefight for Sunlight is the band to pay close attention to in 2011. With their selftitled debut coming out february 14 they will take off into the treetops.
The band was named New Band of the Day by The Guardian.co.uk and my guess is they will be a lot of magazines band of the year, come december of 2011.
Born in Denmark are the four extraordinary musicians Mathias Sørensen (drums,vocals), Morten Winther Nielsen (guitar, vocals), Christian Rohde Lindinger (bass, vocals), Niels Kirk (piano, vocals) and the music they are creating  smells and feels new but has a delicate taste of the 60's and 70's. Harmonies and vocals that reminds you of golden days. Beautiful stuff.
One of my favorite tunes from the upcoming album is up for listening by the courtesy of Bella Union, listen and enjoy:
Treefight For Sunlight – What Became of You and I by Bella Union
For more of Treefight For Sunlight visit them @ Myspace