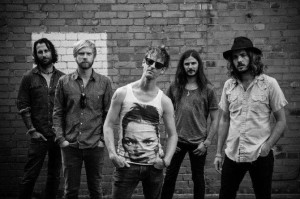 Man, this is groovy as a snake tail in Virginia County. I can´t sit still and – BY GOD – I won´t. It´s boot stompin, hoot humpin, loot lumpin. All of my trouble – and trouble is my only friend.
The Temperance Movement is a wonderful, british americanaband that will rock'n'roll our ages this fall. Hell aint a bad place to be…cheers to Glasgow-born singer Phil Campbell.
Check out this great tune Only Friend, from the debut LP (namned after the band – The Temperance Movement) out this fall. Rock. On.