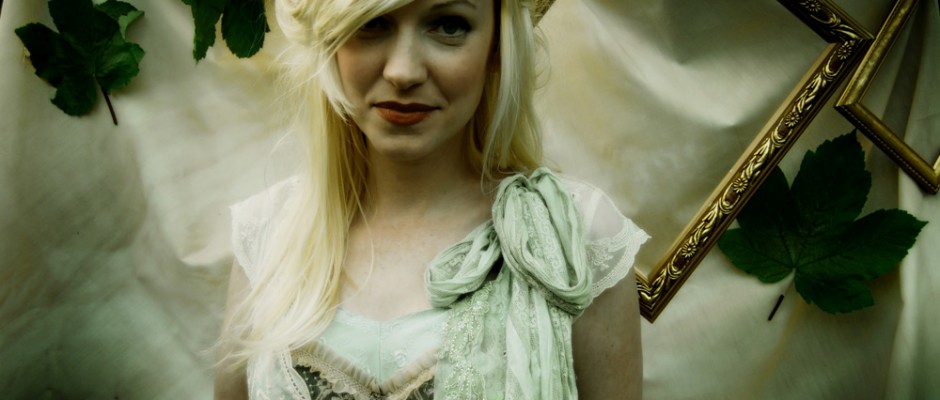 Ever since 2007, one album has been haunting me. Stephanie Dosen's –  "A Lily For The Spectre" (Bella Union) that had to be one of the greatest, and most well kept secrets of that year.
The album is pure magic, and Dosen's voice and presence is everything I wish for in genuine music. Her voice. Her distinct yet subtle way of presenting her stories, is nothing less than divine.
Stephanie Dosen, a Wisconsin born singer/songwriter of fantastic proportions, that later moved to UK and in 2008 became the lead vocalist for Massive Attack on their european tour. And the later, toured with the Midlake and also contributed with vocals on "Bring Down" from the album "The Courage of Others" (2010).
Been waiting to see what would be following that album up, but it has been really quiet, until the rumors start spreading that an album might be on the way…
An album with Simon Raymonde in the form of a band called Snowbird… And if you read about it on Bellaunion.com, we can expect contributions from Radiohead, Midlake and Jonathan Wilson. This is bound to be great, beyond great.
What you might not know: Dosen is super talented when it comes to knitting and designing… http://tinyowlknits.wordpress.com/
I had the opportunity to ask Stephanie some short questions… here is what she said:
– What are you listening to, right now?
"-My fountain, birds, wind chimes & ambient anything."
– Best book read in a while?
"The Sea Priestess by Dion Fortune."
– Your hopes for this year?
"Finish my book and get the Snowbird record out!"
– Three artists who inspire you?
"Joni Mitchell, Indigo Girls, Cocteau Twins."
– Who deserves a breakthru in 2012?
"Whoever Einstein came back as."
We are so looking forward to the Snowbird album, meanwhile…
A lily for the Spectre is one of my absolute favorite albums… if that has not already been made obvious… Listen for yourself: