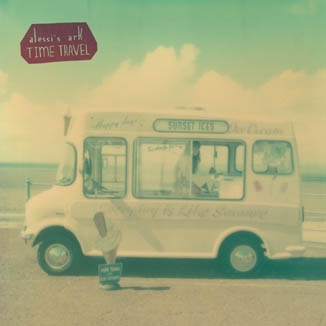 Release: 2011-04-25
Label: Bella Union
Alessi Laurente-Marke, is exactly what the world needs. Her music deserves to be heard by every each and one. The 21 year old british musician, is doing just about everything right.
Her sophomore album "Time Travel" is no exception. The sound is familiar, but it has grown. Oh how it has grown. From her previous releases, it has made a journey, to new higher grounds. The lyrics are greater, still narrowing down just so they fit the exquisite guitars and pianos of what is Alessi's Ark.
I must have exceeded the number of times you are allowed to listen to an EP, listening to her EP "The Horse" from 2008. Four songs that completely blew my mind, and still do.
"Time Travel" feels like the right way, to get to know Alessi, if your ways haven't crossed before. The way the album winds down several beautiful roads, with the delicate voice of Alessi, is like beeing on a great excursion, in forests, fields and the countryroads of which ever great country on earth. And beeing guided by these songs is just close to perfection.
I still haven't had the luck of seeing this great artist live yet, but from what I have heard, it is just as beautiful, so I keep waiting. Waiting for the Ark to set sail for sweden. I will be at the docks waiting.
6 out of 7, what else is there to do? This is amazing stuff.
Wanna know more about the artist Alessi's Ark? We had the fortune of getting a word with Alessi, a while ago… read more.