Här är den. Svaret på dina önskningar. Krysset i boxen. Motoroljan i din F-150. Sanningen och extasen. Mästaren och Margaritan. Poesin från underlandet, tonerna från Kentucky: Listan med stort L. Tack för att du läser och lyssnar, du syster, du bror. Tillsammans är vi starka.
.
1. Sturgill Simpson – A sailors guide to Earth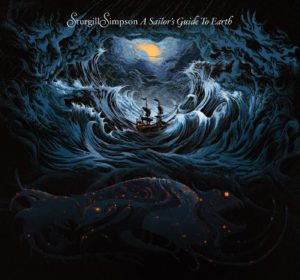 Vår kille från Kentucky har ägt 2016. Vi har haft turen att se honom och bandet live några gånger under året och det var det svängigaste, tajtaste och mäktigaste stunderna. Plattan släpptes på big ass label Atlantic och är nio koncentrerade brev till Simpsons son. Det är country, outlaw, rock n roll, blås och soul. Kryddat med en Nirvana-cover är det här Kentuckyseven's solklara nummer 1. Känslan är att Sturgill kommer fortsätta äga vårt universum många, långa år framöver. Vi är bara glada att slå honom följe längs den dammiga vägen.
.
2. Mandolin Orange – Blindfaller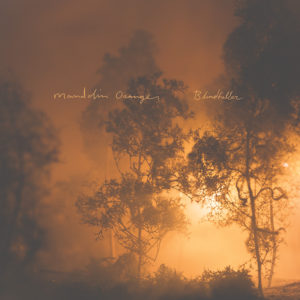 De första krispiga tonerna från Country-westerngitarren, banjon, och sen – Emily. Jag är hemma. Emily Frantz, den kvinnliga delen av duon som utgör grunden i Mandolin Orange, har en röst som förändrar luften runt tonerna. Ensam eller som backing vocal lyfter hon fram den där riktigt genuint klara känslan i musiken.
Andrew Marlin är den andra självklarheten i bandet. Marlin ackompanjerar Frantz på ett sätt som gör att man bara förutsätter att de har levt hela livet tillsammans, och kommer göra det för all tid framöver. Skivan är ett fantastiskt varmt och på ett naket sätt, politisk Country-Bluegrass-Folk-mästerverk som kommer att fortsätta vara med mig resten av mitt liv.
.
3. Margo Price – Midwest Farmer's Daughter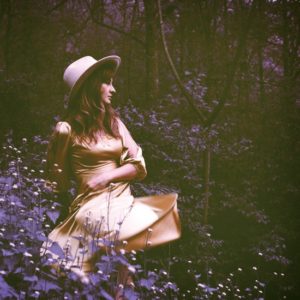 Debutplattan från Margo Price, släppt på Jack Whites Third Man Records är ingenting annat än en sensation. Redan i första låten fastnar vi i hissen och känner hur den inre världen öppnar sig. Margo sjunger "When I rolled out of town on the unpaved road, I was fifty-seven dollars from bein' broke". Sen åker vi med 32-åringen från Aledo, Illinois genom honky-tonk och country-western. Musiken är självklar, den går fram som en ångvält genom Nashvilles terräng och etsar sig fast som ett av 2016 allra vackraste ögonblick.
.
4. Drive-by Truckers – American Band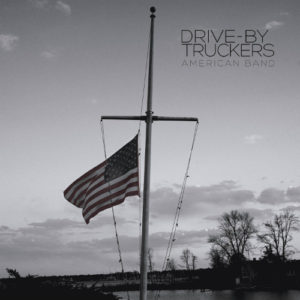 Det finns rockplattor och så finns det rockplattor. När ett band eller en artist får en nytändning, ett mål, en motivation utöver det vanliga slår det ibland gnistor. Vi såg det på Bruce Springsteens 9/11-platta The Rising från 2002 och vi ser det igen på Drive-by Truckers nya LP. Det 20 år gamla alt-country bandet från Athens, Georgia knäckte oss med en riktad spark rakt i solar plexus. Skivan går igenom Amerikas existentiella kris på ett modigt och ärligt sett. Patterson Hood och Mike Cooley skiftar framför mikrofonen, gitarrerna skapar ljudväggen, och det är så satans genomarbetat bra.
.
5. David Ramirez – Fables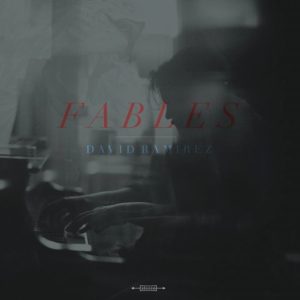 "Om någon köper en av mina skivor, får de en del av mitt liv. Mina memoarer. Personen kommer att förstå vem jag är."
David Ramirez skriver personligt, om sig själv, sitt liv. Det är verkligen som han säger, man får en bild av personen när man hör hans musik. Låtar om att bli vuxen, att skapa ett liv, sluta ljuga, förälska sig. Det är intimt och äkta, och otroligt vackert. Det är tre år sen förra skivan kom ut, och det hörs att Ramirez haft tid att skapa. Skivan är producerad av hans vän, och en riktig Kentuckyseven-favorit, Noah Gundersen. Det är en platta som tar sig in i hjärtat utan att be om ursäkt eller att fråga. I vissa låtar hör samma storhet som när man hör Ryan Adams – Heartbreaker… Det bådar gott.
6. Matthew Logan Vasquez – Solicitor Returns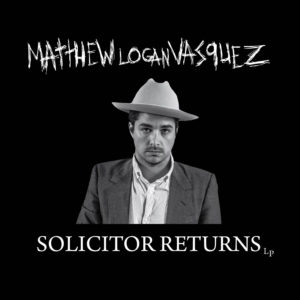 Frontfiguren i Delta Spirit visade 2016 att han har den fullständiga solokraften. MLV spelar alla instrument själv på debuten i eget namn och har skapat ett vax som fullständigt stinker av allvar. Det är mörkt och vackert, rivigt och komplicerat. Det är i Neil Young, Gram Parson och Kurt Cobain. Det är svårt att sitta still när han drar i gång Maria, Personal eller Everything I Do Is Out. MLV bor i Austin med frun Marthe och sonen Thor och jobbar redan på flera nya projekt. Vi kommer att lyssna på varenda ett. Now, that's a promise.
.
7. Marlene Oak – Live In The Studio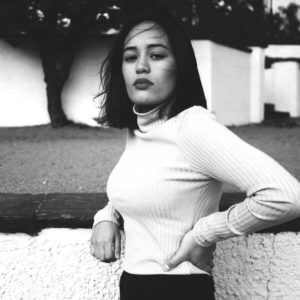 Vi tror på framtiden när vi lyssnar på Marlene Oak. Debut-EP:n släpptes i december, den 20-åriga Stockholmstjejen pluggade in en Fender och gav oss fyra folk-spår med två boots i blå blues. Vi kan inte låta bli att tänka på Anna von Hausswolff när Marlene Oak tar ton. En innerlig, känslosam, bråddjup, mörk, vacker, sökande, självsäker, osäker, definitiv röst som ger magont och lycka. Samtidigt. Det är drabbande musik. Det är oväder på horisonten. Vi tar skydd i Marlenes musik.
…
7 close calls! Här är 7 plattor som vi också älskade under 2016:
Sam Outlaw – Angeleno
Natural Child – Okey Dokey
Conor Oberst – Ruminations
Joe Purdy – Who will be next
Ray LaMontagne – Ourobouros
Whitney – Light Upon The Lake
Marit Larsen – Joni Was Right