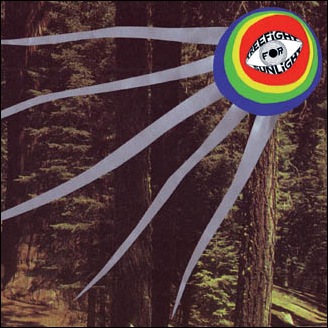 Releasedate: 2011-02-14
Label: Bella Union
The high standard of bands out of Denmark the last years is tremendous. The Kissaway Trail, Oh No Ono the list can be made long. Now it is time for the world to say hello to Treefight For Sunlight.
With their first album on Bella Union, the band gives us a taste of what's to come. The sound is sprung from bands as Beach Boys, Bee Gees, Beatles and other era-making bands. Treefight takes the sound and makes it their own, in the 21:st century-style. Harmonies mixed with melodies and dreams. My favorite songs on this album, Rain Air, Facing The Sun, and the invigorating What Became Of You And I?
This is one of those albums that will make you listen more than once, just to see if you missed anything. There is a lot to discover. To listen to again. And again. This is my kind of music.
Treefight For Sunlight is definitely a band to follow. They are bound for something big. I sure as hell hope so.
The verdict: 6/7 this is the album to buy this spring.
Listen to What Became Of You and I? Courtesy of Bella Union…
Treefight For Sunlight – What Became of You and I by Bella Union