Unsigned: The Echelon Effect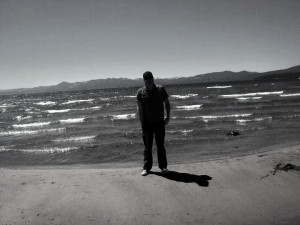 Rumbling through twitter, bandcamp, myspace and other great sites, you sometimes stumble upon some great stuff.
The Echelon Effect is one of those. Dave Walters the man, is creating some exciting and beautiful post-rock instrumental soundscapes. Like huge clouds of sound soaring through the sky, ripping tears into the mainstream lightblueish mash.
Currently Dave is working on a project called Seasons, which will document the year in a film and four EP's. First one to be released in April.
Bad Panda Records will release the single "We Will Spin Forever" this monday 7th march, be ready to check that out, and download it for free.
This is really something to crawl into, just turn up the volume, sit back, enjoy.
Check out The Echelon Effect @ The Echelon Effect and while waiting for the single, just watch this: