Vi har grävt. Vi har svettats. Vi har läst. Vi har lyssnat. Listan är här! Årets 7 bästa plattor föll som fallna hjältar i våra nävar. Tack till alla som gjort musiken. Ni som plockat upp gitarren, hanterat pianot och stämt fiolen. Keep on Truckin' ••• Jonas & Magnus, Kentuckyseven Podcast.
1. Chris Stapleton – From a Room: Volume 1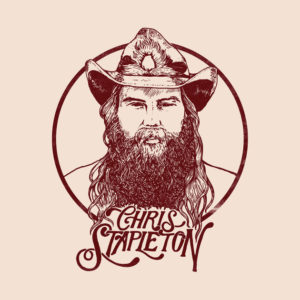 Mannen från Lexington, Kentucky har gjort årets absolut bästa skiva. Rösten når stjärnorna och bottnar i underjorden. Här finns bluesstomp, skäggrock och gråtballader. Country och Americana i heligt förbund. Allt vackert producerat av Dave Cobb (who else) och med Chris fru Morgane Stapleton ständigt i rummet. Mr Stapleton har bara börjat sitt triumftåg – vi är glada att åka med på färden nedför floden.
2. Benjamin Folke Thomas – Copenhagen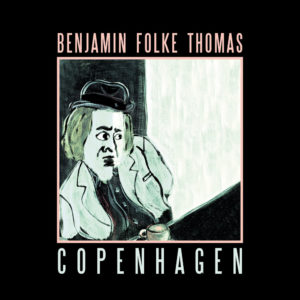 Majornas finest, Benjamin Folke Thomas, har bytt London mot GBG och skapat ett mästerverk över 10 låtar. 29-åringens tredje studioalbum lyser som en självklar stjärna. En stor skiva som vi lyssnat sönder 2017. Rösten har en tyngd som självaste Johnny Cash och mannen i svart ler luttrat i sin himmel när han knastrar igång Copenhagen-plattan.
3. Jason Isbell and the 400 Unit – The Nashville Sound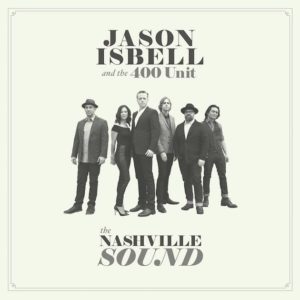 Alabamagrabben Jason Isbell och hans 400 Unit med frun Amanda Shires har dominerat 2017. Plattan testar gränser för vad Americana ska stå för. Vi älskar Jason Isbell för evigt och lyssna på White Mans World eller If We Were Vampires så förstår du varför. Så låter en av världens bästa låtskrivare.
4. Lukas Nelson & the Promise of the Real – Lukas Nelson & the POTR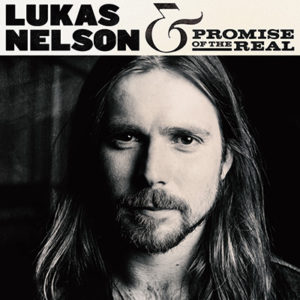 Lukas Nelson har kompat Neil Young i många år och släppte 2017 en fullständigt underbar skiva. Kärlekssången Georgia, öppningsspåret Set Me Down On a Cloud och svänget i Die Alone visar en bredd inom folkrocken som får oss att gråta. Och ja, visst är det Willie Nelsons son!
5. Caroline Spence – Spades & Roses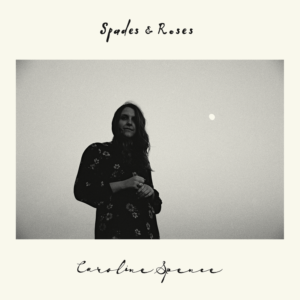 Årets vackraste skiva kommer från Caroline Spence, från Charlottesville, Virginia. Vi tappar andan när hon påminner oss om Emmylou Harris och klassiska toner i sin egen sagolika tappning. En platta som växer som en änglakör för varje lyssning.
6. Gold Star – Big Blue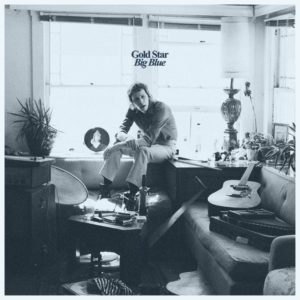 Kalifornien revisited. Gold Star, aka Marlon Rabenreither, är en LA-kille som mixar 60-talsrock med soul, blues och country. Fullständigt genialisk musik med närhet, själfullhet och äkthet i varje visad ton. Watch this space!
7. The Oh Sees – Orc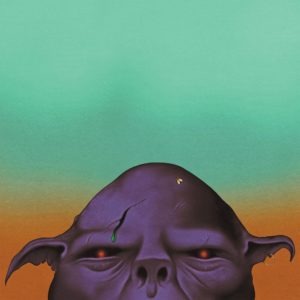 Thee oh Sees från San Francisco knäckte oss fullständigt med sommarens livespelning. De dubbla trummisarna bankar igång en tidlös energi. Vi river Kentuckykontoret och sliter av oss truckerkepsen. Psykadeliskt ös!
…
7 close calls! 7 plattor som vi också dyrkade 2017:
••• Ryan Adams – Prisoner
Mannen från North Carolina har gjort det igen. Vi älskar karl'n.
••• Tyler Childers – Purgatory
Kentuckydebutant producerad av Sturgill Simpson. Grymt bra.
••• David Ramirez – We´re Not Going Anywhere
En äkta Kentuckysevenfavorit. Americana-country-soul-de-lux.
••• Jon and Roy – The Road Ahead is Golden
Folkbandet från Kanada gjorde en av årets mest groovy plattor.
••• Hurray for the Riff Raff – The Navigator
Alynda Segarra knäckte oss 2017. Årets mäktigaste artist. Power!
••• Leif Vollebekk – Twin Solitude
Vancouver Time, Telluride, Elegy. Sköra, vackra låtar på pärlband.
••• Seabuckthorn – Turns
Instrumental magi. Andy Cartwrights 12-strängsdrömmar FTW.